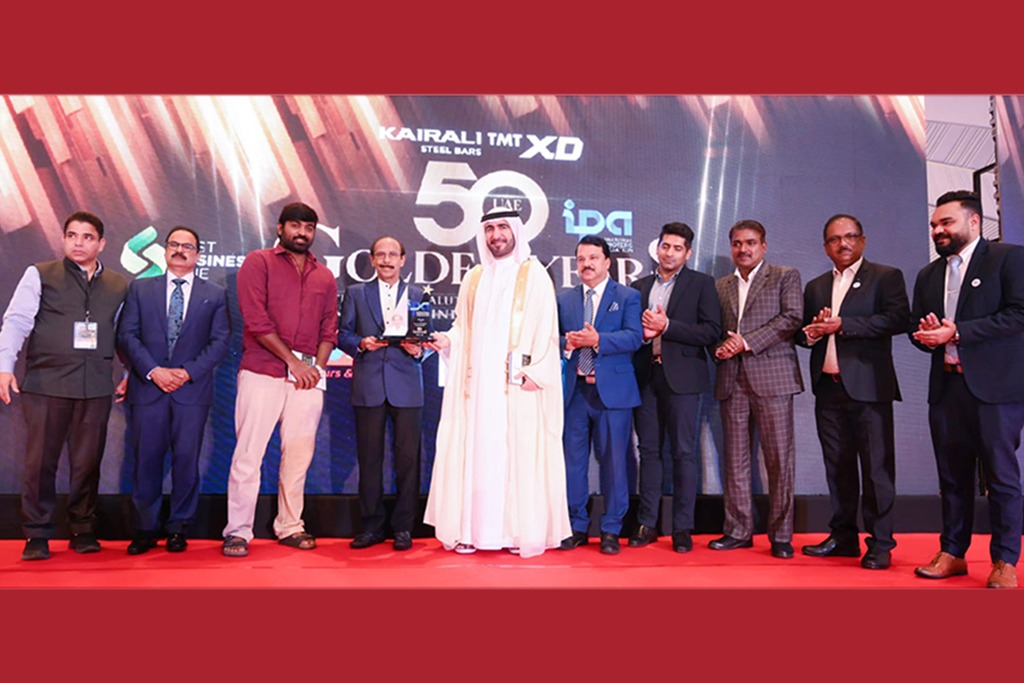 Bhima Jewellery Chairman Dr. B Govindan was honoured as an Influential Indian at an event organised by International Promoters Association (IPA) in UAE
The 'UAE at 50 – Saluting the Nation' conference is organised by the International Promoters
Association (IPA), which is a Dubai-based Malayali business association. On the occasion of the
50th anniversary of UAE Piravi, the International Promoters Association honoured a large
number of Indian business people for their unique contributions to the country. Dr. B Govindan
was one among them who was honoured at the event as an influential Indian held at the Dubai
Grand Hayat. Later, the venue becomes a ceremony to pay respects to the loving support of the
Emaram.

IPA is a revolutionary platform for entrepreneurs to fulfil their dreams in the shortest span of
time. It is an association that will help entrepreneurs grow their businesses with proper guidance
and training. The main purpose of this association is to build meaningful relationships. It will
help the entrepreneurs grow as a team and promote their businesses through networking, idea
sharing, and feasibility studies through brainstorming with experienced entrepreneurs.